The team at Stayshyn Law Offices was great. I was confident in their ability to defend my case even though I was scared of the process because I had never been through anything like this before. Ended up receiving more than what I expected and this will help me in my future. Good job, thank you so much!
Our Promise
Stayshyn Law Offices' promise is that you don't pay unless you win. Come in or contact us for your free consultation today.
Our focus is our clients. Our goals are the best treatment and compensation for you.
Call 905-777-0070
Experience & Results
Stayshyn Law Offices has extensive experience helping victims of automobile accidents, slips and falls, and claims for short term and long term disability benefits.
Stayshyn Law Offices does not provide legal services to insurance companies.
Our Team
Contact Us, Anytime
At Stayshyn Law Offices our primary focus is personal injury law and we excel at taking care of our clients. We invite you to contact us for a FREE no obligation consultation.
Call or email us today and our law clerk will answer within the next business day.
Contact Us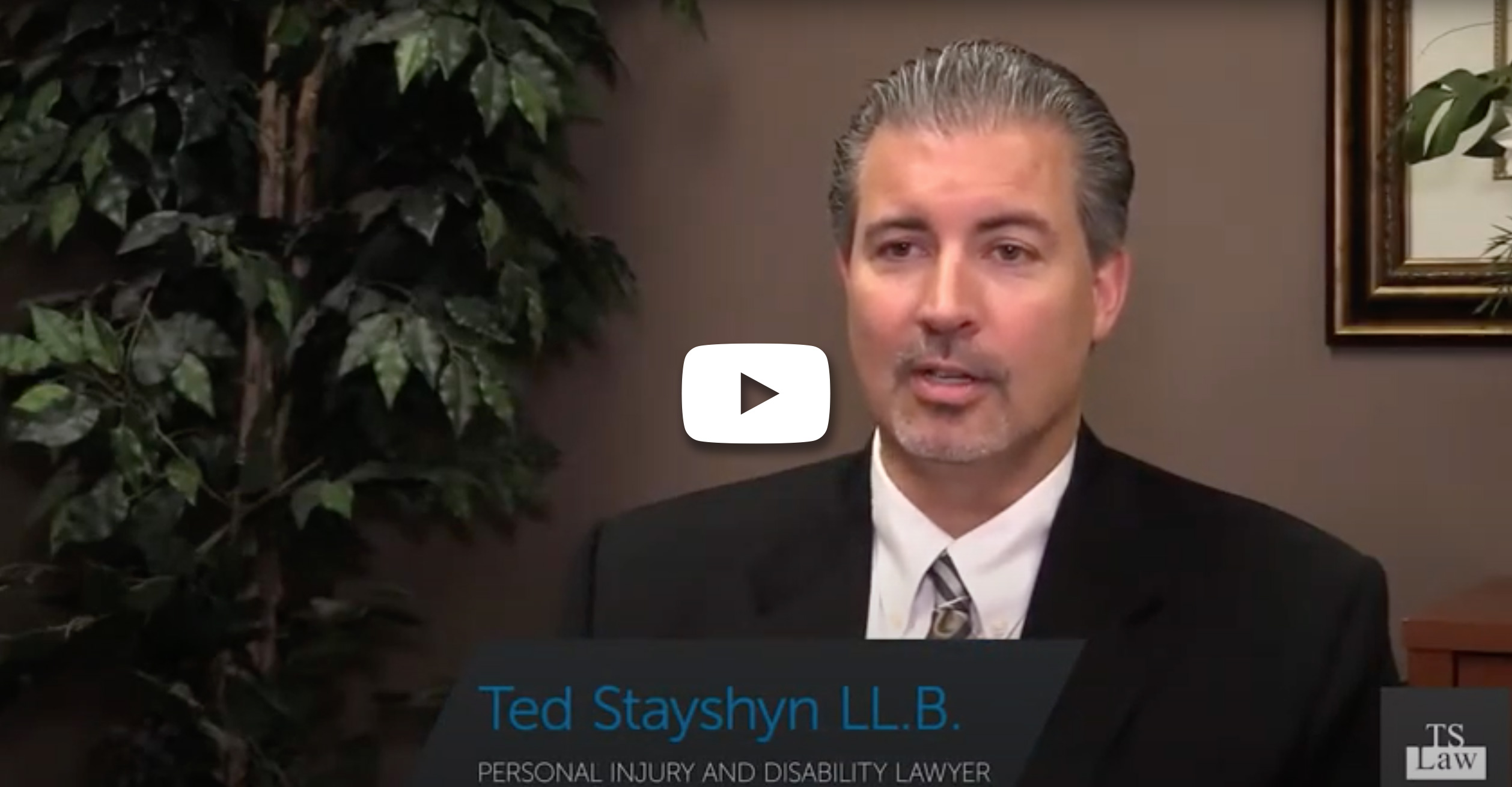 Play Video of Ted Stayshyn talking about Stayshyn Law Offices
You don't pay unless we win.
Meet with one of our lawyers for free.
Call 905-777-0070